Tripped Inside
A downloadable game for Windows

You are a renowned chemist who was kidnapped by a drug lord.
He will only let you out if you manage to create the "perfect drug". Unfortunately, you are alone, and your only option is to test the drugs you create...on yourself.
Your mixtures will make you go through delirious hallucinations, and you will need to go through the nightmarish maze of your mind in order to return to your lab, and go back to your work.
And one day, you might get your freedom back.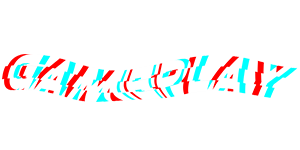 First Person view

Win condition : create a revolutionary drug (find the correct recipe in order to satisfy the drug lord, and eventually leave your lab).
Gameplay : A large number of different combinations, and each one of them grants the player access to a hallucination level, until you eventually find the right one.
Hallucination levels : Strange and morbid mazes, sometimes layered with puzzles and obstacles that you'll need to overcome to progress, while contemplating the creations of your tripping mind.

Visual Communication

In game
Game Art
Animation
Décor
Modélisation Perso
Full pack A3D
Game Design et Narrative Design
Game Programming